Established in 1998, NALFO promotes the advancement of Latino fraternities and Latina sororities. NALFO shares a commitment to fraternal unity, family values and empowering Latino and underserved communities.
National Association of Latino Fraternal Organizations (NALFO) is the coalition of 17 Latina/o based sororities and fraternities in the United States.
NALFO FEATURED ARTICLE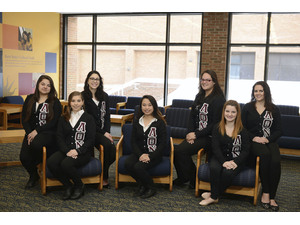 Kent State University's first Latina sorority, Lambda Theta Nu Sorority Inc., introduced themselves to the Kent State and Greek community in its step out show on Feb. 20 at the Kent Student Center Kiva. The sorority's purpose is to give the population of identified...
NATIONAL MEETINGS
2016 Spring Meeting
MARK YOUR CALENDARS!
The next NALFO Business Meeting will be a virtual meeting on May 21st from noon-4pm EST.  This call is for member organizations to receive updates from the NALFO Commission, as well to continue developing the NALFO strategic initiatives.For more information regarding the meeting, please contact Maria Diaz at operations@nalfo.org
Press Releases
FOR IMMEDIATE RELEASE May 9, 2016 National Panhellenic Conference Jonathan Coffin (VOX Global) 317-454-8037 or jcoffin@voxglobal.com North-American Interfraternity Conference Heather Kirk, Chief Communication Officer 317-872-1112 or heather.kirk@nicindy.org Fraternal...